Who we are
Crossdata provide pioneering, easy to use, information solutions for the public sector. Our main focus is in providing innovative reliable solutions that enable commissioners to work together more effectively with their third sector providers in order to enhance community provision and ensure that desired outcomes are achieved.
A key strength of our service is our unique understanding of the needs and working practices of the voluntary sector. This knowledge comes from our parent company Dizions, a company with over 12 years experience in successfully providing IT services to the third sector.
Crossdata offer solutions for both sides of the commissioner/provider relationship, and in addition to our specialist commissioning tools our product range encompasses market-led provider solutions. These specialist solutions have proven to be equally attractive to providers in all sectors, and a large number of Local Authorities now use Crossdata solutions for their in-house provision.
Whilst the majority of our customers come from the public sector, we do provide solutions to a select number of for-profit companies (typically commissioned providers), who benefit from the services that we provide.
Our background
The Crossdata range of services are provided by Dizions Ltd, a company with more than 12 years experience of providing to the third sector via its Charitylog brand.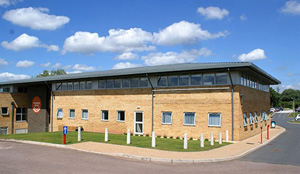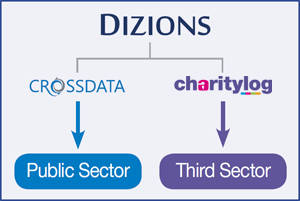 Careers
Crossdata are always looking for talented people with the right skills set to join the team. For more information email us at careers@dizions.co.uk
Quality
The Crossdata team are committed to providing a quality service. We are independently audited and accredited to ISO9001 for quality management, and to ISO27001 for system security.